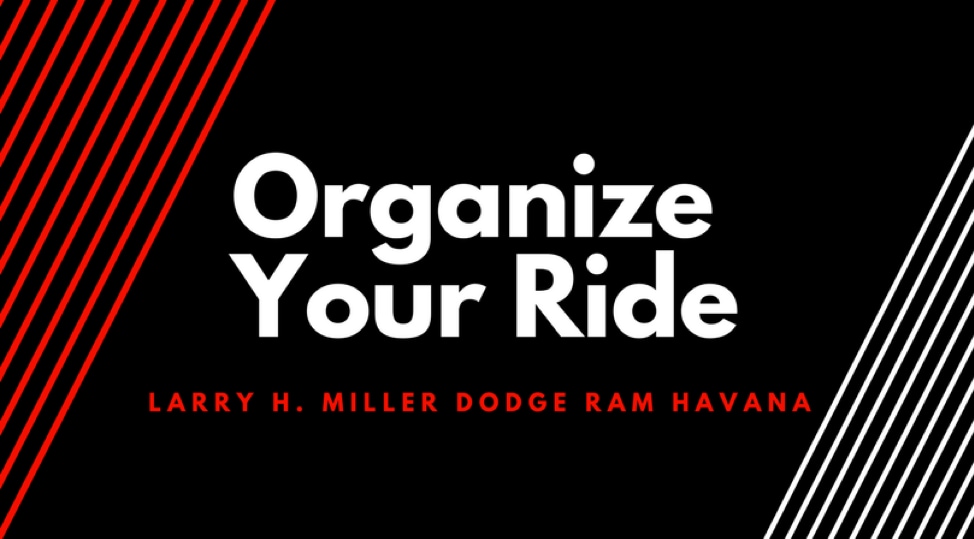 We're heading into spring break month and road trip season, which means a lot of upcoming time spent in your ride. We all know the frustration of driving or riding in a vehicle that's unorganized and quite frankly chaotic inside. The kind of car with wrappers, shoes, and belongings everywhere. Not to mention the added stress of your kid's toys and coloring supplies all over. That's why we've put together a few recommendations to keep your Dodge organized.
Shower Caddy
This tool is usually used in the freshman dorm, but we recommend considering it for your ride. It's a great storage space for food. You can place drinks, boxes of candy, and crackers, and any additional treats in one handy spot. No more searching under gym bags for your Twizzlers again.
Snack Organizer
If you want to get rid of bags and boxes all together, get a snack tray with a lid that's easily stored under the seat. You can get a little bit of everything (jellybeans, goldfish, etc.) and place them in their own compartment for quick snacking.
Backpack
If you hang your backpack on the back of your front seat and put something sturdy in the front pocket, the flap can fold down into a small table for your kiddies to use. This is a great option for a counter so your kids can enjoy their happy meal or use it to build leggos on. We all know keeping your young ones entertained on long car rides isn't easy, but this option gives them their own space to play and forget about the hours spent in the car.
It's hard enough keeping up on the cleanliness of the inside of your ride. We don't want to put any more stress on you, which is why we are offering a free battery wellness check during the month of March. You won't be hitting the road anytime soon if your battery isn't well and we're here to ensure all road trips go off without a hitch—we can't guarantee you don't make a wrong turn or two, though. You can claim this coupon online along with our other current offers for this month. Give your ride some TLC and come visit our service center.