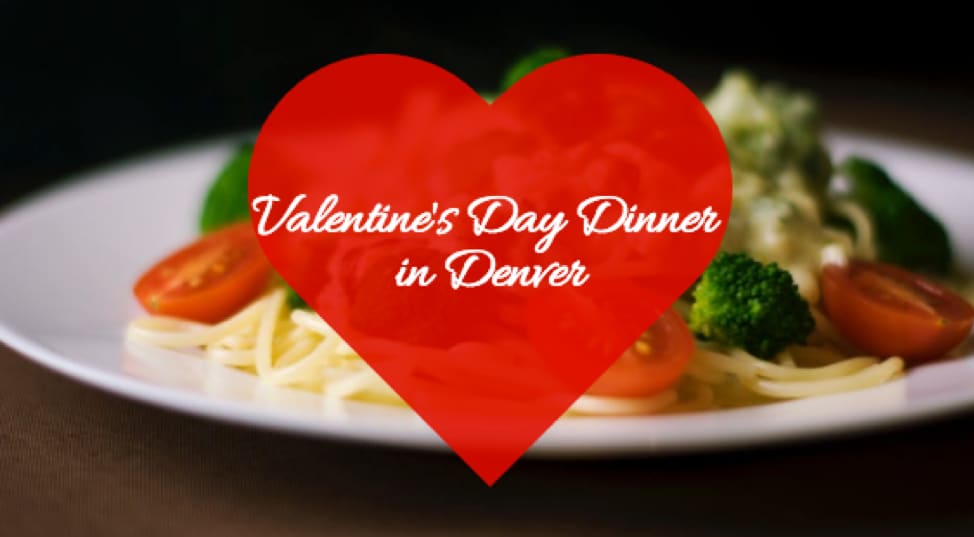 We love holidays, you know why? Because they're an excuse to gather and eat. That's why we're thrilled Valentine's Day is coming up and we're lucky to be in Denver for this day of love. Our city is full of unique and local restaurants, perfect to spend with your loved one across a candlelit table. If you're heading out on the town for your love-filled dinner, consider checking out one of our recommended spots.
El Five
This restaurant sits high above the city so you can dine while enjoying the downtown skyline. It's a pricier restaurant, but well worth the bill for a romantic dinner. El Five is definitely the place to take a date if you want to wow them.
Vesta
Awarded "Top Ten Most Romantic Spots in Denver" by "Westword Magazine," Vesta is the ultimate Valentine's Day destination in Denver. Their gluten-free menu is renowned around town and is great if your date has a sensitive stomach. Their intimate ambiance will keep your valentine remembering this day for the rest of 2018.
The Populist
If you're looking for a low-key Valentine's Day date, The Populist will be bliss for you and your sweetheart. This quaint local spot has a special menu for the holiday and is geared more towards a younger, millennial couple. We highly recommend visiting again in the summer when you can enjoy your dinner on the outside patio.
While you're saving up for diamonds, dark chocolate, and dinner, we want to help take care of your Dodge or RAM without emptying your wallet. This month, we're offering a complimentary battery and wellness check to ensure your vehicle is in working order. We'd hate to have you and your date stranded on the side of the road on Valentine's Day–not exactly romantic. Make sure this doesn't happen by claiming your coupon online and visiting us in-store at 2727 S. Havana St., Denver, Colorado 80014. Our team wishes you and your loved ones a holiday full of chocolate, roses, and a delicious meal.